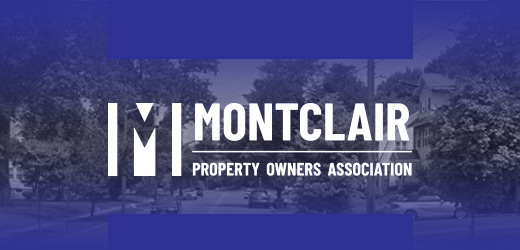 MONTCLAIR CONTINUES TO DENY YOU THE RIGHT TO VOTE ON RENT CONTROL

MONTCLAIR PREPARES TO APPEAL JUDGE'S RULING ON RENT CONTROL
By JAIMIE JULIA WINTERS
Montclair will ask for a judge's permission to appeal his decision that would force the township to either repeal its rent control ordinance or put it before voters in a referendum, said Township Attorney Ira Karasick.
In a  March 2 order, Judge Jeffrey B. Beacham vacated his previous ruling, in which he had originally backed the township clerk's rejection of a landlord group's petition to hold a referendum on the rent control rules. With the judge ordering the clerk to instead certify the petition, Montclair had 20 days from March 2 to either repeal its ordinance or hold a special election.
About 10 residents and representatives of the Tenants Association of Montclair called into a March 2 township council meeting, lobbying for an appeal of the judge's most recent order.
While proponents of rent control have called on the town to keep up the fight, others say that the 11-month legal battle has proven costly to both parties.
NORTHJERSEY.COM:
JUDGE RULES MONTCLAIR RENT CONTROL LAW MUST GO TO SPECIAL ELECTION
MONTCLAIR LOCAL:
JUDGE GIVES MONTCLAIR 20 DAYS TO NIX RENT CONTROL, OR SEND IT TO VOTERS
THE QUESTION COMING TO THE BALLOT – VOICE YOUR VOTE:
"Should Ordinance 0-25-05 'Establishing Rent Control in the Township of Montclair' be repealed?"
Support A Referendum On Rent Control in Montclair Because:
The Montclair Council passed Rent Control on the basis of requests from a few tenants without consulting with property owners and single family homeowners
When approached with reasonable amendments that would make the Ordinance equitable and functional, the Council candidates for Mayor refused to enter dialogue with Montclair business leaders and property owners
Rent Control will reduce the property taxes from Multi-Family owners, which will then be transferred to single family homeowners
Montclair would be required to start up an entirely new regulatory department which would incur legal fees, staffing costs and other expenses, which would increase taxes or take resources from other areas
The Rent Control Ordinance that was passed is sloppy and unenforceable
The Rent Control Ordinance would make property owners subject to criminal prosecution and jail sentences over maintenance and repair issues
Council should be compelled to hear all Montclair Voters on rent control. 
BRINGING THE POWER OF THE VOTE BACK TO THE PEOPLE OF MONTCLAIR: IMPORTANT INFORMATION FROM YOUR NEIGHBORS
Concerned Montclair residents formed a Committee and have successfully gained enough signatures on their petition regarding the repeal of the Town Council's Rent Control Ordinance. It will now go before the public as a referendum vote.
You may have learned about this effort in the local media – many of these published statements written by local officials and their representatives are simply false.
We would like to directly address these statements so that you are rightfully informed and understand the whole truth.
This effort is vitally important to all township residents. Its only purpose was to place a referendum on the ballot in an upcoming election so you, the Montclair Voter, have the power to choose the future path of this great community.
Because the petition has been certified, you now have that power back once again.
During the petition process, we would have preferred to speak with you at your doorstep or on the street corner to have informative and cordial conversation. But due to the unforeseen circumstances surrounding the Covid-19 Pandemic and Governor Murphy's Emergency Orders – it prevented from us doing so.
Realizing the issue of Rent Control could forever change the future of Montclair, we came together to seek your support in the form of an online petition. A petition that would give voters back their constitutional right to decide on Rent Control – instead of placing it in the hands of an autocratic City Council that has pushed forward an agenda of a few on the many using the Covid-19 pandemic as cover.
It is most important to address the inaccurate information circulated by the Mayor about the effort itself.  Here is the one simple truth: the certification of this petition simply places a question on the ballot deciding if Montclair should have a rent control ordinance. It will give every single voter – not just self-interested politicians – the chance to express their will and exercise their constitutional right.
Now that it is up for a public vote, Montclair gets to decide the matter on their own. This is about putting the future of your town into your hands.
This is called the power of referendum.  It is a right protected by our laws and the New Jersey State Constitution.
We cannot stress it enough: we need to get all voters in Montclair together and involved so that each of us can be heard by City Hall.
We are standing firm to make our collective voices heard on this issue. We are more than disappointed that our elected officials were determined to deny you the right to vote.
YOU NOW HAVE THAT RIGHT BACK.
Perhaps they are fearful you will learn things about rent control. Like the hundreds of thousands of dollars in administrative costs associated with the ordinance and how it will raise taxes on single family properties.
Perhaps they are fearful you will learn that most towns and voters in New Jersey reject rent controls because they do not create additional housing. In reality – rent control depresses the quality of existing rental properties wherever it is implemented.
Now, your voice will be heard at the ballot box.
OPEN LETTER FROM MONTCLAIR PROPERTY OWNERS TO THE VOTERS
NOTE: Since this letter's first publication, the petition has been CERTIFIED and the Referendum will now be going to the ballot.
MONTCLAIR, N.J., September 24, 2020—The Montclair Property Owners Association [MPOA] filed its petition with the Town Clerk to put the Council's Rent Control Ordinance up for a referendum vote.
There has been much misinformation and misrepresentation of the facts spread by the Council surrounding this effort regarding the circumstances and motivation behind it.
MPOA would like to address your concerns and firmly state our position on the issue:
The MPOA was formed because elected officials in Montclair did not engage the public or property owners in passage of this ordinance. Pointing to private meetings among tenants and expressions at Council meetings of a need for rent control by a small group of tenants is not a replacement for substantive dialogue and belies the lack of process or policy development that has defined this situation;
The ordinance was developed in a "back-room" discussion and was never announced in compliance with regulations, which is before the Superior Court;
The Council ignored Governor Murphy's order to not pursue substantial policy directives during the COVID-19 State of Emergency;
We asked each member of the Council, including the Mayor, to engage in a dialogue with us about rent control. They refused, saying it was too late, when in actuality it was before the second reading when amendments are heard under Montclair's form of government;
At every step in the process we have attempted to obtain amendments to the Ordinance that might have been sufficient to avoid litigation and Referendum;
It was not our goal to obtain your contact information. The Superior Court ordered the Town to do so after the Council stonewalled our efforts to communicate the issue to you in a more reasonable way;
We were forced to litigate as a last resort because it was either that or accept the devastating fiscal impact that this ordinance would have on Montclair;
Montclair has voted on rent control before and every time it has failed to pass.
That the Council has failed to address inadequacies in the law itself that will render it unenforceable is inexcusable and leaves the tenants in the precarious position of losing rent control even if the Ballot Question fails;
We acknowledge that there were unconscionable rent increases for some tenants and expressed our commitment to work to prevent that in the future. We don't think rent control is the best solution, but most property owners live with rent control in other towns and it could work in Montclair, as well.  But this Ordinance is an inexcusably poorly conceived and crafted document that the tenants themselves should object to.
We also regret the division this has caused in Montclair. But the community would be 100% behind this referendum if they realized the ramifications of this ordinance – and the dangerous precedent it sets where your elected officials can pass any law they wish without the input of the public.